Appropriate Use of University Funds Standards
Spending is guided by University Policy 601.8, Appropriate Use of University Funds. Policy 601.8 is supported by standards developed by Financial Services.
These standards outline minimum requirements related to common fund expenditures and are designed to assist departments with implementing Policy 601.8. All departments must comply with the standards by following prescribed procedures or by developing unit-specific procedures that meet or exceed the minimum requirements established by the standards.
The Allowable Fund Use Table provides an overview of allowable fund sources for common fund expenditures.
STANDARDS
ALLOWABLE FUND USE TABLE
Click the image below to enlarge: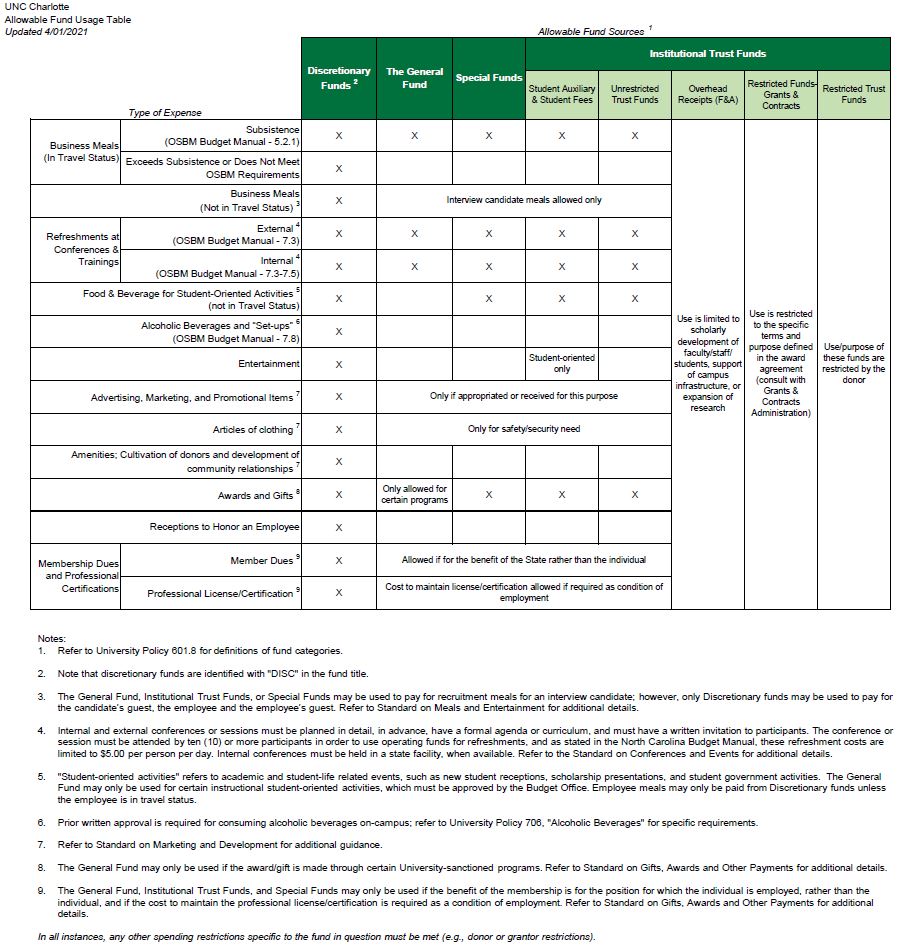 TRAINING
Sources and Uses of University Funds Training
Last Updated: April 28, 2023