How to Pay Individuals
To request a payment to an individual, it is important to address two questions:
What is the purpose of the payment?
Is the individual currently employed by the University?
Click on the summarized flowchart below for additional guidance in selecting the appropriate payment method (guidance on paying students is also available):
Click the image below to enlarge: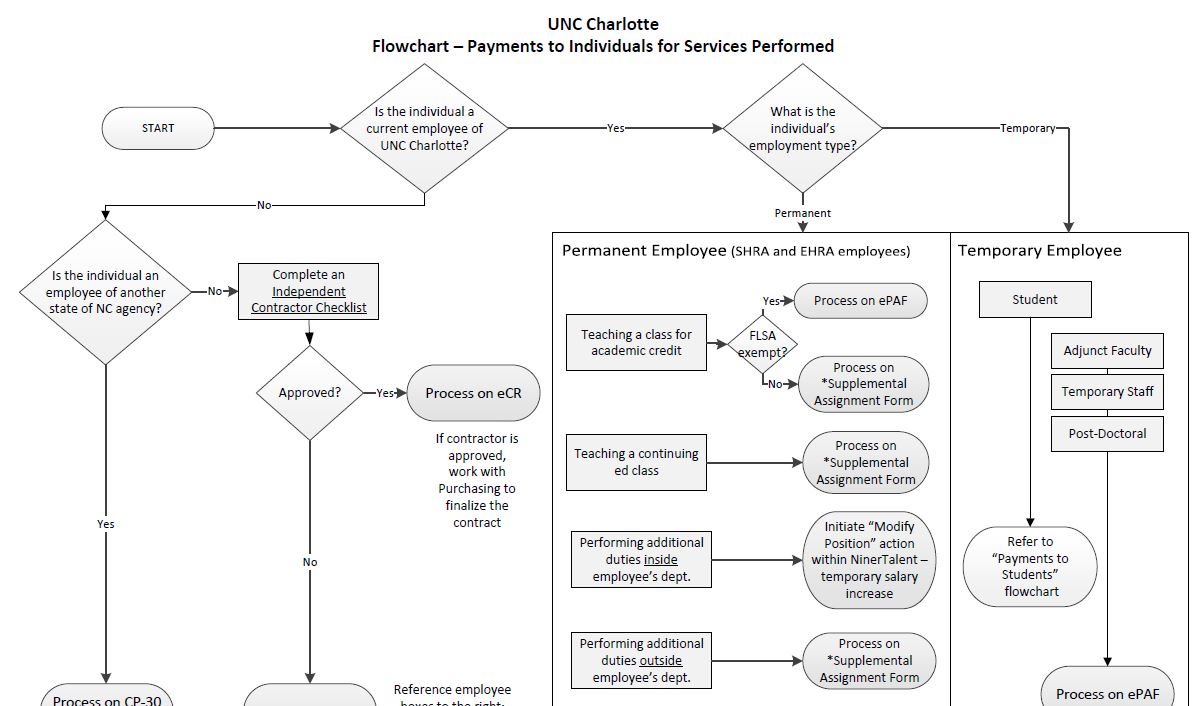 Rationale and other considerations:
It's important to keep in mind that the name given to the payment by the payer is not controlling. Misclassification of payments can lead to incorrect tax withholding and reporting.
Sponsored guest payments should be submitted on an Employee and Student Direct Pay Request (ESDPR).
Last Updated: September 14, 2023